Online Free GIF Merger - No File Upload Required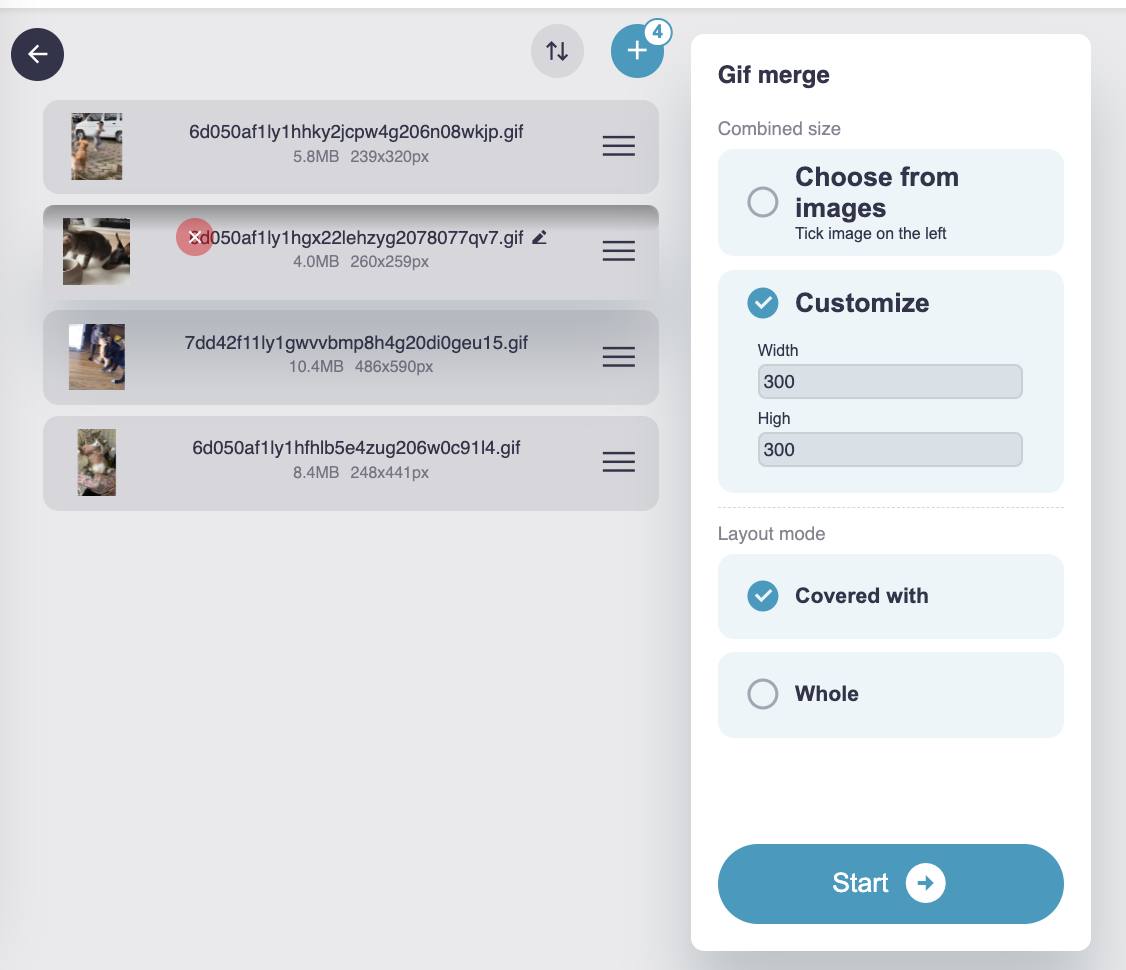 Are you looking for a hassle-free way to merge multiple GIFs into one? Our online GIF merger tool is here to help. With no need to upload files, your privacy is protected, and you can create stunning GIF combinations effortlessly.
Tool Features:
1. Online and Free: Our GIF merger is completely online and free to use. There's no need to install any software or sign up for an account. You can start merging your GIFs right away.
2. No File Upload Required: We understand the importance of privacy. Our tool uses browser (JavaScript) technology to merge GIFs directly on your device. Your GIFs never leave your computer.
3. Drag-and-Drop Arrangement: Want to change the order of your GIFs in the final animation? Our tool supports drag-and-drop, making it easy to arrange your GIFs exactly as you want them.
4. Custom Sizing: You can customize the dimensions of the merged GIF. Whether you want it smaller or larger, the choice is yours.
5. Full-Screen or Auto-Adjust: After merging, you can choose to have the GIF fill the new size completely or automatically adjust within the new dimensions to ensure the entire GIF is visible.
Ready to get started? Click the following link to use our online GIF merger tool: GIF Merger Tool